Why is Fairstart Foundations work important?
On a global basis, more than 100 million children are without parents and a part of them grow up in institutions and foster care systems. Their caregivers are often underpaid, not supported much by their government and have no access to quality care education. Thus, the few resources they have are often wasted. However, professional care outcomes can be significantly improved by providing education to caregivers of children without parental contact.
We believe that we can make the world a better place for the 8 million children who grow up in children's homes. We can change the lives for the 2 million children who grow up in foster care. We can give children without parental contact a brighter future. We believe that all children deserve a fair start in life.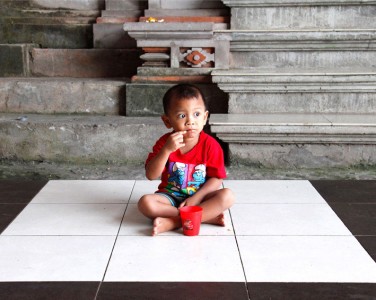 How can we help children save the world?
Fairstart Foundation works to create local systems of quality childcare. Thus, we find and invite local government representatives, local NGO's and professionals to join in cooperation with us in reaching our vision. We combine the knowledge of a global network of respected researchers, who have donated their knowledge about children without parents. We seek to raise funds to ensure that countries and regions without many resources can have the opportunity to improve the lives of children without parental care.
We work on five levels to ensure maximal benefits for everybody involved and to avoid breaking the chain between government officials and the individual children at risk. Read more about the five levels here.
Here you can watch an interview with Randolph Oudemans, director at our Indonesian partner organisation, ReAct.
What we do in practice
We train caregivers of children without parental contact in high quality caregiving. We teach caregivers about basic childcare. We train them to handle many children per adult and to cope with traumatised children. We also educate instructors that can train caregivers in their local language.
Our products consist of free online training programmes for caregivers and an online instructor education. Both the programmes and the education are to be completed through a mix of online learning and practical implementation, and they require only a few technical tools to use and to build a strong foundation. This way, Fairstart Foundation helps caregivers improve child development even in places with very few resources.
The training programmes are divided into sessions, where the caregiver groups learn the theory behind high quality childcare. Between sessions, they work with the theory in practice with the children in their care.
The instructor education is divided into modules, where the participants learn both theory behind childcare as well as organisational and learning theory, making them capable of teaching caregivers. Between modules, the participants instruct caregiver groups in the training sessions.
Here is an interview with a young girl from an Indonesian children's home that operates with our programmes: