Session 1/15
Page 2/5: You are the expert in your Foster Care work
You are the expert in your foster care work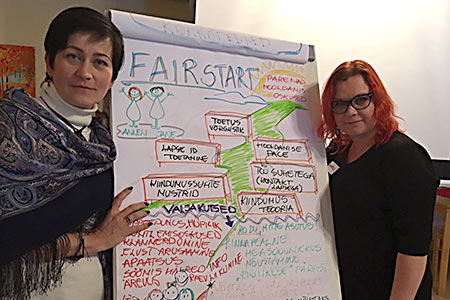 The experts and foster carers who made this programme do not know everything. And in particular, they do not know you, your individual foster family or the individual child in your care. Every foster care and child is unique. 
Nevertheless, the experts can give you a lot of knowledge about foster care work and child development in general, but only you know your family and foster child(ren). So you are the expert of your unique foster care. This programme is not something you just learn and do. 
We present the general knowledge, and then you actively decide how to use it and find your own models for practices along the way. We hope that using the programme to develop your own competences will benefit your foster family and the positive development of the children in your care.
DO YOU HAVE AN INSTRUCTOR, A SOCIAL WORKER OR OTHER FOSTER PARENTS YOU CAN TALK TO?
Not all countries provide support for and train their foster parents, and many foster parents live far from the cities and are challenged in regard to receiving supervision. This programme is designed to be used with a instructor, but you can also use it on your own if no training is provided. In that case, you and your spouse can be working partners using the programme together. This is a great opportunity for developing your relations as a family and will benefit both your foster children and your biological children.