"WE EDUCATE CAREGIVERS OF CHILDREN WITHOUT PARENTS TO SUSTAINABLE LIVING"
"HELP CHILDREN SAVE THE WORLD"
"HELP CHILDREN SAVE THE WORLD"
The Challenges
More than 100 million children grow up without their parents either in institutions, in foster care or in the streets! Many places in the world, the caregivers at children's institutions are underpaid, not supported by local governments, and have no access to formal childcare education. Foster and kinship parents are not supervised or supported sufficiently, so even children placed in family settings suffer from inadequate care. 
The Fairstart Solution
Fairstart offers free online training programmes in 17 languages for those people taking care of abandoned and vulnerable children, whether it is foster parents, kinship carers or staff at children's institutions. We also offer an online certified instructor education that  teaches key persons to train caregivers in the training programmes. This instructor education is used in 8 different countries.
Partner with us
If your organization needs a standardized and simple tool based on international expert research adjusted to local culture, please contact us at info@fairstartfoundation.com for more information on how we can cooperate to ensure better care for vulnerable children. 
Children in Fairstart programmes
Number of educated instructors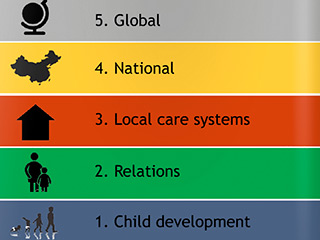 To ensure that our many projects are successfully implemented, we work at five different levels. Read about them here.
Take a look at our free demo. Create a free account with your e-mail, sign in and click "course" or start by watching the video about navigating the platform.